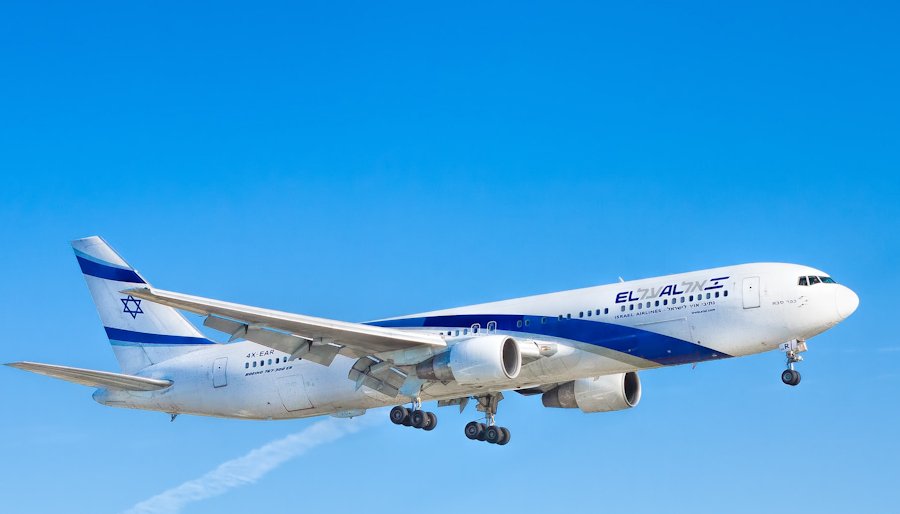 El Al Israel Airlines by John McArthur on Unsplash.
Travel Notes: Airline Directory - Eastern Airways to Ellinair.
The airline directory on Travel Notes helps you find the airline schedule that's right for you and makes searching for cheap flight tickets a lot easier.
You can also find airline codes and links to official airline websites, courier companies, scenic flights, country information, airports, official tourist offices, and foreign embassies.
International Airlines and Airline Codes
Eagle Aviation: (EGN)
French airline based in St Nazaire and specialised in ad-hoc replacements for short and middle term agreements to Africa and the Middle East. Principal destinations: Abidjan, Bamako, Beirut, Dakar, Dubai, Jeddah, Khartoum, Lome, N'Djamena, Niamey and Paris.
East Midlands Helicopters: (CTK)
Based in Costock, on the Nottingham/Leicestershire border of the east Midlands. Charges are based on flying time only.
EL AL: (LY)
Airline of Israel connecting Tel Aviv and Eilat with major destinations in Europe and across the world to Chicago, Bangkok, Beijing, Cairo, Hong Kong, Johannesburg, Los Angeles, Miami, Mumbai, New York and Toronto.
Emirates: (EK)
Dubai-based Emirates is one of the fastest growing airlines in the world and has received more than 250 international awards for excellence since its launch in 1985. Flys to: Alexandria, Amman, Athens, Auckland, Bahrain, Bangkok, Beirut, Birmingham, Brisbane, Cairo, Chennai, Christchurch, Cochin, Colombo, Dammam, Delhi, Doha, Dubai, Dusseldorf, Frankfurt, Glasgow, Hamburg, Hong Kong, Houston, Hyderabad, Islamabad, Istanbul, Jakarta, Jeddah, Johannesburg, Karachi, Kuala Lumpur, Kuwait, Lahore, Larnaca, London, Manchester, Melbourne, Milan, Moscow, Mumbai, Munich, Muscat, Nairobi, New York, Nice, Paris, Perth, Peshawar, Riyadh, Rome, Seoul, Shanghai, Singapore, Sydney, Vienna and Zurich.
Flight Search - Fly For Less
How Many Air Miles:
Interactive Distances between major world cities, in miles or kilometres.
Air Help - Claim compensation for your flight delay or cancellation.
Travel Notes Online Guide to Travel
Africa - Asia - Caribbean - Europe - Middle East - North America - Oceania - South America.

The Travel Notes Online Guide to Travel helps visitors plan their trip with country and city travel guides, local tourist information, reviewed web sites, and regular travel articles.
Car Hire - Cruises - Flights - Hotels.
Travel and Tourism Guides on Travel Notes
If Travel Notes has helped you, please take a moment to like us on Facebook and share with your friends on social media.


Travel & Tourism With Industry Professionals.
Arrivals and Departures.