We try to deal with priority website reviews within ten days.
If you find any broken links or believe something shouldn't be listed, please let us know.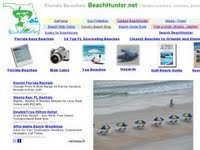 BeachHunter - Guide to Florida Beaches.
Tags: Florida beaches.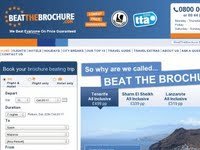 Beat The Brochure - Cheap Holidays from UK Departures.
Tags: All Inclusive Holidays, Beach Holidays, City Breaks, Ski Holidays, Travel Agents.
Boston Hotels - Another Travel Shark Domain.
Tags: Boston hotels.
Chillisauce - Stag Weekends and Hen Nights.
Tags: activity weekend, corporate event, hen night, stag do.
Direct Transfers Help - Exit From Timeshare Contracts.
Tags: direct transfers, timeshares.
Great Orlando Discounts - Billy Boy's Discount Disney Tickets.
Tags: Orlando theme parks, Orlando tickets, Orlando vacations.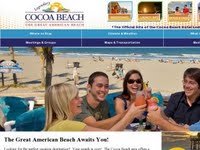 Legendary Cocoa Beach - Florida, USA.
Tags: Cocoa Beach, hotels in Cocoa Beach, Port Canaveral, Space Coast.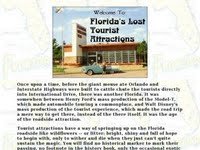 Lost Parks - Florida's Lost Tourist Attractions.
Tags: Florida, Orlando theme parks.
Orlando Off Airport Check-in - Florida, USA.
Tags: Orlando airport, Orlando flights, Orlando shuttle, Orlando transporation, Orlando vacations.
Prakruthi Club & Resort - Bangalore, India.
Tags: Prakruthi, Resorts in Bangalore.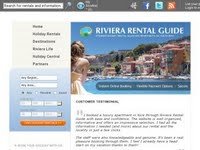 Riviera Rental Guide - Holiday Rentals in France and Italy.
Tags: France, French Riviera, holiday rentals, Italian Riviera, Italy.
Travel Notes Online Guide to Travel

The Travel Notes Online Guide to Travel helps visitors plan their trip with country and city travel guides, local tourist information, reviewed web sites, and regular travel articles.
Travel and Tourism Guides on Travel Notes
If Travel Notes has helped you, please take a moment to like us on Facebook and share with your friends on social media.


Travel & Tourism With Industry Professionals.
Online Travel Resources

Advertise - Affiliates - Airlines - Airports - Business Listings - Car Hire - City Guides - Cruises - Favourite Places - Flights - Hostels - Hotels - Lodging - Rail Travel - Round The World - Timeshares - Topsites - Tours - Travel Blogs - Travel Directory - Travel Insurance - Vacation Rentals.
Travel and Tourism News.