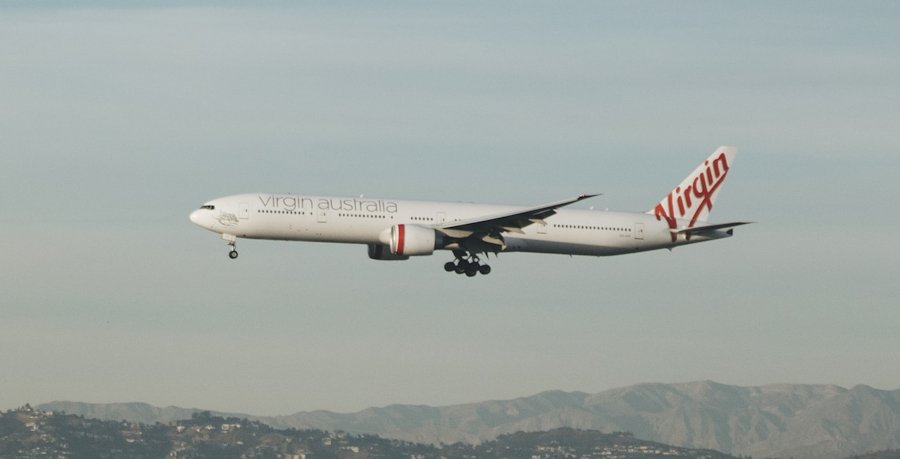 Virgin Australia by Nathan Dumlao on Unsplash.
Travel Notes: Airline Directory - Ukraine International to Viva Colombia.
The airline directory on Travel Notes helps you find the airline schedule that's right for you and makes searching for cheap flight tickets a lot easier.
You can also find airline codes and links to official airline websites, courier companies, scenic flights, country information, airports, official tourist offices, and foreign embassies.
International Airlines and Airline Codes
Uganda Airlines: (QU)
Former Ugandan flag carrier. Uganda Airlines Corporation went out of business in May, 2001.
United Airlines: (UA)
United serves over 250 cities around the world.
US Airways: (US)
The world's 5th largest passenger-carrying airline. Flights throughout the United States and internationally to Bahamas, Bermuda, Canada, Cayman Islands, France, Germany Italy, Jamaica, Mexico, Netherlands Antilles, Puerto Rico, Spain, the United Kingdom and US Virgin Islands. Flight schedules.
US Airways Express:
10 regional airlines operating under a code-share and service agreement with US Airways. This service offers business and leisure travellers frequent, well-timed flights to US Airways hub airports and cities throughout the United States, Canada and the Bahamas.
US Airways Shuttle:
Hourly service currently linking New York LaGuardia and Boston Logan with Reagan Washington National and Washington Dulles airports.
Volare Airlines: (VA)
Northern Italian operation with investment from Swissair. Flies scheduled flights to Sardigna from Milan and Rome and charter flights around tourist destinations in Europe.
Flight Search - Fly For Less
How Many Air Miles:
Interactive Distances between major world cities, in miles or kilometres.
Air Help - Claim compensation for your flight delay or cancellation.
Travel Notes Online Guide to Travel
Africa - Asia - Caribbean - Europe - Middle East - North America - Oceania - South America.

The Travel Notes Online Guide to Travel helps visitors plan their trip with country and city travel guides, local tourist information, reviewed web sites, and regular travel articles.
Car Hire - Cruises - Flights - Hotels.
Arrivals and Departures.
Travel and Tourism Guides on Travel Notes
If Travel Notes has helped you, please take a moment to like us on Facebook and share with your friends on social media.


Travel & Tourism With Industry Professionals.