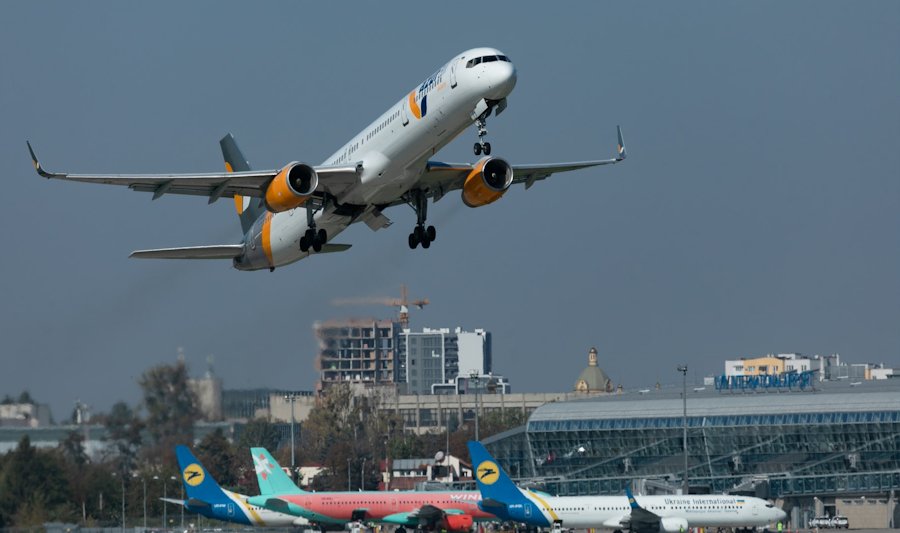 Airlines and Airports by Artur Voznenko on Unsplash.
Travel Notes: Travel Articles - Airlines and Airports.
If you travel a great distance, the chances are that you will have flown at some stage.
In the pursuit of a bargain airfare, budget travellers may find themselves re-routed through Moscow on Aeroflot, and the experience can prove far from user friendly.
The Irish Bar and the Heineken Terrace both wait for your dollars at the airport, while you drown away the hours upon hours with further delays mixed in for good measure. Then what's another round of hours?
If you have all day to kill, a visa can be purchased at the airport for a visit to the Kremlin and St. Basil's Cathedral.
Those waiting overnight for their connection will be given meal vouchers and made to find a place among the sprawling Africans with their washing on the rails - who may be waiting up to a week for their deportation flights.
Accommodation is possibile, without the need for a visa, just join the jet-lagged queue at the small opening to the transfer lounge, and you have two choices: The Sheremetyevo, or The Novotel.
If you think that the Sheremetyevo Hotel is a prison, the more expensive Novotel Sheremetyevo Airport is worse.
At the Sheremetyevo Hotel, the door is locked as you enter the hotel, and only opened when your bus is ready to transfer you to the airport again. At least in this building there is a room where you can eat and drink something (if the girls are in the right mood), and talk to others; they call it a restaurant.
In the Novotel, it is room service only. You are on the second floor, but can not use the restaurant, bar or swimming pool unless you have a visa. A visa to walk around the hotel that would have been like a morgue if it wasn't for the aircrew feeding themselves before handing out the rations to passengers?
Change your mind in the Novotel, and you can not cross the road to the cheaper Sheremetyevo Hotel on foot. You will have to sit in the rear lobby and wait another hour, for another bus to escort you one hundred yards.
All the time the airport lights can be seen from the back entrance, while delayed, de-iced, Ilyushins and Tupolevs roar up into snowy clouds. A great sigh of relief from bored passengers on board, I'm sure.
Cheap Flights Online:
Looking for cheap flights online need not be a long-haul process anymore; if you know where you want to fly to and who flies there, or close to there.
How Many Air Miles:
Interactive distances between major world cities, in miles or kilometres.
Travel Resorces:
Listings for car hire, cruises, and hotel chains can be found in the Travel Notes general information section.
Travel Notes Online Guide to Travel
The Travel Notes Online Guide to Travel helps visitors plan their trip with country and city travel guides, local tourist information, reviewed web sites, and regular travel articles.

Join Michel on Meta-Travel.
Airlines and Airports.

Add a Business Listing - Add a Destination - Add a Place to Stay - Add URL.


If you enjoy Nomadic Gatherings, please take a moment to share it with your friends on social media.
Travel and Tourism with Industry Professionals