Taj Mahal, Agra, India by Sylwia Bartyzel on Unsplash.
Travel Notes: Asia - India Travel Notes.
Short URL: https://tnot.es/IN
India Travel and Tourism on Travel Notes
Find India travel and tourist information with links to official travel and tourism websites and state resources for visitors to India.
About India
In India, the senses are truly aroused. The colour of the women's clothes, and the abundance of jewellery is a photographer's paradise.
Nomadic Gatherings
Countries neighbouring India: Pakistan, China, Nepal, Bhutan, Myanmar and Bangladesh. Sri Lanka lies off India's south-eastern tip.
Map of India
India is bordered by Pakistan to the north-west, China and Nepal to the north, Bhutan to the north-east, and Bangladesh and Myanmar to the east.
Kerala - God's Own Country - Rajasthan - The Land of Kings.
India, officially known as the Republic of India (Bharat in Hindi, is a diverse and vibrant country located in South Asia with a rich history, diverse culture, and incredible natural beauty.
It is the seventh-largest country by land area and the second-most populous country in the world, with over 1.3 billion people.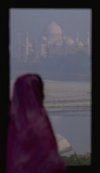 India is a land of contrasts, where ancient traditions coexist with modern developments.
With its vast population and growing influence on the global stage, India continues to shape the world in various ways, making it a fascinating country to explore and understand.
Whether you prefer beaches, the tropical forests or cool hill stations in the foothills of the Himalayas, India never disappoints.
Brief History
India has a rich and ancient history that dates back thousands of years.
It was home to one of the world's oldest civilisations, the Indus Valley Civilisation, which flourished around 2500 BC.
Over the centuries, India has seen the rise and fall of numerous dynasties and empires, including the Maurya, Gupta, Mughal, and British Empires.
India gained its independence from British colonial rule on 15th August, 1947, and adopted a democratic system of government.
Economy
India has made significant progress in various fields since its independence.
It has a mixed economy and is one of the world's fastest-growing major economies.
The service sector is the largest contributor to India's GDP, followed by manufacturing, agriculture, and other sectors.
Information technology, telecommunications, pharmaceuticals, textiles, automotive manufacturing, and renewable energy are among the key industries in the country.
Facing Challenges
India still faces several challenges, including poverty, inadequate healthcare facilities in some regions, illiteracy, and environmental issues.
The government has been implementing various initiatives to address these challenges and promote inclusive growth and sustainable development.
Geography
India's geography is incredibly varied, encompassing the snow-capped Himalayan mountain range in the north, the fertile Gangetic plains, the vast Thar Desert, and the lush coastal regions along the Arabian Sea and the Bay of Bengal.
The country is also home to numerous rivers, including the Ganges, Brahmaputra, and Yamuna, which are considered sacred by many.
Holy Cow
The cow is sacred in India; and woe betide the driver who doesn't swerve into a field to avoid them.
Cows are not penned into fields here, and in the smaller towns and villages they wander wherever they like. It is even said that some people in India might like to come back as a cow in the next life. Now there's a thought.
Holy Cow - An Indian Adventure:
Feisty, outspoken Sarah Macdonald made a firm decision after backpacking through India in her 20s: she would never return. India was a land of filth and desperation, and Sarah was nearly free of it when, as she prepared to board her plane back to her Australian homeland, a beggar read her palm and declared that she'd be back; the next time, for love.
Travel Writing - Holy Adventure:
An excerpt from the book 'Young Female, Traveling Alone', by Anne-Marie Manuela Pop.
Indian Festivals and Fairs
The Indian calendar is a long procession of festivals. If you can find yourself in the right place at the right time, you could fill your visit to India with a festival every other day.
Indian Space Programme
India is also known for its contributions to science, technology, and space exploration.
It has a robust space programme and has achieved notable milestones, including successful missions to the Moon and Mars.
The country is also home to many prestigious educational institutions and research centres.
Language and Culture
India is known for its diverse culture, languages, religions, and traditions.
It is a secular nation with a constitution that guarantees religious freedom to its citizens.
Hinduism is the largest religion in India, followed by Islam, Christianity, Sikhism, Buddhism, and Jainism.
This religious diversity has contributed to a tapestry of festivals, art, music, dance, and cuisine that is unparalleled.
Turbans are to Rajasthan what the Eiffel Tower is to Paris. It is even said that you can tell a lot about a man from his turban.
Art India:
A comprehensive site on Indian performing arts launched and maintained by the artist community of India.
Bollywood:
Bringing the best of the Indian silver screen to the one on your computer.
Sikhism:
Sikh philosophy and scriptures: Realisation of truth is higher than all else. Higher still is truthful Llving.
Tourism
Tourism plays a significant role in India's economy, with millions of visitors attracted to its historical monuments, such as the Taj Mahal, ancient temples, diverse wildlife, and scenic landscapes.
The country offers a wide range of experiences, from exploring bustling cities like Delhi and Mumbai to tranquil retreats in the backwaters of Kerala or the mountains of Himachal Pradesh.
Indian Photo Gallery:
Travel Notes' official photographer gives you his view of India.
Networking in India:
India is made up of 28 states and 7 union territories.
Visiting India can be an enriching and unforgettable experience.
The country offers a plethora of attractions, cultural experiences, historical sites, natural wonders, and delicious cuisine.
It's important to plan your trip to India well in advance, considering factors like weather, transportation, and accommodation options.
Also, be mindful of local customs, dress modestly, and respect religious and cultural practices.
India is a vast country, so prioritise your interests and make the most of your visit by immersing yourself in the unique experiences India has to offer.
We've put together some highlights to consider when planning a trip to India.
Cultural Experiences
Immerse yourself in India's rich cultural heritage by attending traditional festivals like Diwali or Holi, watching classical dance performances such as Bharatanatyam or Kathak, or exploring local markets to indulge in Indian handicrafts, textiles, and spices.
Goa
If you're seeking a beach getaway, head to Goa on the western coast of India.
This tropical paradise offers beautiful sandy beaches, a laid-back atmosphere, water sports, delicious seafood, and a vibrant nightlife.
Golden Triangle
Start your journey in Delhi, the capital city, where you can explore historical sites like the Red Fort, Jama Masjid, and Humayun's Tomb.
From there, head to Agra to marvel at the iconic Taj Mahal, an UNESCO World Heritage site and one of the New Seven Wonders of the World.
Finally, visit Jaipur in Rajasthan, known as the 'Pink City', to explore majestic palaces, forts, and colourful markets.
Himalayas
India is home to a majestic stretch of the Himalayan mountain range.
Experience breathtaking landscapes, go trekking in the Himalayas, or visit hill stations like Shimla, Manali, or Darjeeling to enjoy panoramic views and cool climates.
Kerala Backwaters
Visit the serene backwaters of Kerala, a network of canals, lagoons, and lakes surrounded by lush greenery.
You can take a houseboat cruise through the backwaters, passing quaint villages and experiencing the tranquility of the region.
Rajasthan
Known for its vibrant culture, magnificent forts, and palaces, Rajasthan offers a glimpse into India's royal past.
Explore cities like Udaipur, known as the 'Venice of the East', Jodhpur with its imposing Mehrangarh Fort, and Jaisalmer, where you can experience a desert safari in the Thar Desert.
Varanasi
Located on the banks of the sacred Ganges River, Varanasi is one of the oldest continuously inhabited cities in the world.
It is a spiritual hub for Hindus and offers a unique experience with its ancient temples, vibrant ghats (riverfront steps), and mesmerizing Ganga Aarti (rituals dedicated to the river).
Wildlife Sanctuaries
India is blessed with diverse wildlife and numerous national parks and sanctuaries.
Embark on a safari in places like Ranthambore National Park or Bandhavgarh National Park to spot tigers, or visit Kaziranga National Park in Assam for a chance to see one-horned rhinoceroses.
New Delhi is the capital city of India and is located in the northern part of the country.
New Delhi is a vibrant city that encapsulates the rich history, cultural diversity, and rapid development of India.
It is a city where tradition meets modernity, making it a fascinating destination for travelers and a significant center of power and influence in the country.
Map of New Delhi
A bustling metropolis that blends traditional charm with modern infrastructure, New Delhi is one of the fastest-growing cities in the world and serves as the political, cultural, and administrative centre of India.
Cuisine
New Delhi is a food lover's paradise.
The city offers a wide variety of culinary delights, ranging from street food to fine dining.
You can find delicious North Indian cuisine, Mughlai delicacies, street snacks like chaat, and a wide range of international cuisines.
Culture
New Delhi is a melting pot of diverse cultures and traditions.
It is home to people from various parts of India, resulting in a rich cultural heritage.
The city showcases a blend of ancient historical sites, modern architecture, vibrant festivals, art galleries, museums, and theatres.
Economy
New Delhi has a thriving economy with a diverse range of industries.
The city is a major hub for government services, financial institutions, information technology, telecommunications, media, and tourism.
It also has a growing start-up ecosystem and is witnessing significant growth in the e-commerce sector.
Education
New Delhi is home to some of India's most prestigious educational institutions, including the University of Delhi, Jawaharlal Nehru University, and the Indian Institute of Technology Delhi.
These institutions attract students from all over the country and abroad.
Geography
New Delhi is situated within the larger metropolis of Delhi. It is bordered by the states of Haryana on three sides and Uttar Pradesh to the east.
Government
New Delhi serves as the political centre of India.
The city houses the seat of the Government of India, including the President's residence, the Prime Minister's office, various ministries, and the Supreme Court of India.
History
New Delhi was officially declared the capital of India in 1911 when the British decided to shift the capital from Kolkata (formerly Calcutta) to a more central location.
The city was designed by British architects Edwin Lutyens and Herbert Baker and inaugurated as the capital in 1931.
Landmarks
New Delhi is known for its iconic landmarks and monuments.
Some of the prominent ones include the India Gate, a war memorial honoring Indian soldiers; the Rashtrapati Bhavan, the official residence of the President of India; the Parliament House, where the country's legislature functions; and the Qutub Minar, an UNESCO World Heritage Site.
Tourism
New Delhi attracts a large number of domestic and international tourists.
Visitors come to explore its historical sites, museums, gardens, markets, and experience the vibrant culture of India's capital.
The city also serves as a gateway to other popular tourist destinations in India, such as the Taj Mahal in Agra and Jaipur in Rajasthan.
Transportation
New Delhi has an extensive transportation network.
It has an international airport, Indira Gandhi International Airport, which connects the city to major cities around the world.
The city has a well-developed metro system, buses, and a network of roads connecting it to other parts of India.
India Experiences
Out and About in India
The high red sandstone ramparts of Agra Fort stretch for almost 2.5 kilometres.Goa
Candolim beach is wide and sandy and is quieter and more relaxed than some of the towns. Candolim village has a modest selection of local stores and eateries and Panaji, the capital of Goa, is ten miles away.
Jammu & Kashmir
5 Must Do Things in Jammu and Kashmir to Have a Lifetime Experience:
With lush green forests, snow covered peaks, ancient temples, serene blue lakes and incredible scenic beauty, Jammu & Kashmir could be Paradise on Earth.
Sikkim
Gangtok, the capital of Sikkim is connected by all weather road to Darjeeling, Kalimpong, Siliguri and also to all the district headquarters within Sikkim.
The nearest railway stations are at Siliguri (114km) and New Jalpaiguri (125km) with connections to Calcutta, Delhi, Guwahati, Lucknow and other important cities in India.
The nearest airport is Bagdogra, in North Bengal (124km).
Foreigners must obtain a permit to visit Sikkim, obtained from all Indian missions; Ministry of Home Affairs (MHA), New Delhi; Sikkim Tourism office, New Delhi; Sikkim Tourism Office, Calcutta; and Sikkim Tourism Office, Siliguri.
Whether your passion is long treks or short walks in ever-changing landscape; white-water rafting or mountaineering amongst the world's highest peaks; photographing nature's diversity; or just hanging out, meeting people of other cultures, and enjoying festivals. Sikkim is your destination.
Darjeeling & Sikkim:
Some of the best places to visit in Darjeeling and Sikkim.
Sikkim Himalayan Adventure Tours & Treks:
Bhanu Pakhrin was born in Gangtok and has been hiking and trekking in Sikkim with friends since childhood.
Main Cities in India
Bangalore
Resorts in Bangalore:
The Silicon Valley of India, Bangalore is in the south of the country. As the weather here doesn't get too hot or too cold, you can comfortably visit Bangalore at any time of the year.
Hyderbad
Visiting Hyderabad:
Whether you plan to be in Hyderabad for a day, two days or longer, browse through the suggested itineraries for visitors to Hyderabad.
Official India Government and Tourist Information Offices
Some of the most popular destinations in India are Agra, Amritsar, Bangalore, Darjeeling, Goa, Jaipur, Jaisalmer, Kolkata, Mumbai, New Delhi, Pushkar, Srinagar, Trivandrum, Udaipur and Varanasi.
India Tourism Offices
The Ministry of Tourism has five regional tourism offices located at Kolkata (East), Mumbai (West), Delhi (North), Chennai (South) and Guwahati (North East).
Indian Tourim Offices Overseas
India Tourism Beijing:
Unit 709, 7th Floor, East Tower, Twin Towers, B-12, Jianguomenwai Avenue, Chaoyang District, Beijing, China.
India Tourism Dubai:
Post Box 12856, NASA Building, Al-Maktoum Road, Deira, Dubai, UAE.
India Tourism Frankfurt: (Indien Aktuell)
Friedenstrasse 2, Frankfurt/Main, Germany.
India Tourism London:
High Commission of India, India House, Aldwych, London, United Kingdom.
India Tourism New York:
1270 Avenue of the Americas, Suite 303, New York, USA.
India Tourism Paris:
13, Bis Boulevard Haussmann, Paris, France.
India Tourism Tokyo:
Ginza KM Building 8floor, 8-14-5, Ginza, Chuo-ku Tokyo, Japan.
Excursions Around India
Set My Trip:
Promise India Tourism - a destination management company with offices in Srinagar, Port Blair, Gangtok, Jaigaon and Guwahati - was founded by Debojyoti Dey Mazumder in Kolkata, India. A team of professional service providers with extensive local knowledge aim to help visitors to India experience some of the best tourist possibilities using the most authentic hotels, dining places and transport providers.
Getting To and Around India
India by Air
Airlines and Airports - Flights.
India by Road
Red Bus:
India's largest online bus ticketing platform that has transformed bus travel in the country
Book Indian bus tickets online - with departures from Bangalore, Calicut, Chennai, Chidambaram, Coimbatore, Cuddalore, Ernakulam, Goa, Guntur, Hyderabad, Kadapa, Kannur, Kottampatti, Kutuparamba, Madurai, Melur, Mumbai, Nellore, Pondicherry, Pune, Secunderabad, Shirdi, Thalasserry, Thirupathi, Trichy, Velankanni, Vijayawada and Vishakhapattanam.
India by Train
Indian Railways
India's railway system is the largest in Asia, with over 62,000 km of track passing through 7,000 stations. There's even an online seat availability status; handy if you're reading this on WiFi in India.
India Train Timetables:
If you'll be travelling in India by train, which is more than likely, it helps to know which trains go where; and when.
The Royal Orient takes rail passengers from Delhi through the previously undiscovered state of Gujarat.
India Locals and Frequent Visitors Share Their Travel Tips
Travel safely with prior travel planning.
Prepare yourself with our essential travel tips and visitor guides from locals, other travellers, travel guide writers and bloggers.
Links to Further India Resources
India Express:
India related news items on a variety of subjects from business to sport and travel.
The Times of India:
The paper we always sought out in India. Catch up on the news from your computer.
India Travel Guides - India Maps.
Weather in Asia:
Local weather forecasts for destinations around Asia.
Travel Notes Online Guide to Travel
Africa - Asia - Caribbean - Europe - Middle East - North America - Oceania - South America.

The Travel Notes Online Guide to Travel helps visitors plan their trip with country and city travel guides, local tourist information, reviewed web sites, and regular travel articles.
India Accommodation
Indian Heritage Hotels Association:
A select group of palaces, forts and havelis that have been converted into wonderful hotels, retaining their age old flavour and charm.
Most people visiting India will be looking for hotels in New Delhi, the capital.
Travel and Tourism Guides on Travel Notes
If Travel Notes has helped you, please take a moment to like us on Facebook and share with your friends on social media.


Travel & Tourism With Industry Professionals.
Indonesia.