Short URL: https://tnot.es/IN
India Travel and Tourism Information on Travel Notes
Find India Travel and Tourist Information with links to official travel and tourism websites and state resources for visitors to India.
About India
In India, the senses are truly aroused. The colour of the women's clothes, and the abundance of jewellery is a photographer's paradise.
Kerala - God's Own Country, Rajasthan - The Land of Kings.
Countries neighbouring India are: Pakistan, China, Nepal, Bhutan, Myanmar and Bangladesh. Sri Lanka lies off India's south-eastern tip.
Networking in India:
India is made up of 28 states and 7 union territories.
The Holy Cow
The cow is sacred in India; and woe betide the driver who doesn't swerve into a field to avoid them.
Cows are not penned into fields here, and in the smaller towns and villages they wander wherever they like. It is even said that some people in India might like to come back as a cow in the next life. Now there's a thought.
Holy Cow - An Indian Adventure:
Feisty, outspoken Sarah Macdonald made a firm decision after backpacking through India in her 20s: she would never return. India was a land of filth and desperation, and Sarah was nearly free of it when, as she prepared to board her plane back to her Australian homeland, a beggar read her palm and declared that she'd be back; the next time, for love.
Weather in Asia:
Local weather forecasts for destinations around Asia.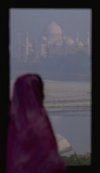 Whether you prefer beaches, the tropical forests or cool hill stations in the foothills of the Himalayas, India never disappoints.
Indian Photo Gallery:
Travel Notes' official photographer gives you his view of India.
The high red sandstone ramparts of Agra Fort stretch for almost 2.5 kilometres.
Goa
Goa:
Comprehensive information services for those in Goa or abroad.
Candolim beach is wide and sandy and is quieter and more relaxed than some of the towns. Candolim village has a modest selection of local stores and eateries and Panaji, the capital of Goa, is ten miles away.
Hyderbad
Visiting Hyderabad:
Whether you plan to be in Hyderabad for a day, 2 days or longer, browse through the suggested itineraries for visitors to Hyderabad.
Jammu & Kashmir
5 Must Do Things in Jammu and Kashmir to Have a Lifetime Experience:
With lush green forests, snow covered peaks, ancient temples, serene blue lakes and incredible scenic beauty, Jammu & Kashmir could be Paradise on Earth.
Compare Indian Hotel Prices
Some of the most popular destinations in India
Agra, Amritsar, Bangalore, Darjeeling, Goa, Jaipur, Jaisalmer, Kolkata, Mumbai, New Delhi, Pushkar, Srinagar, Trivandrum, Udaipur, Varanasi.
Indian Heritage Hotels Association:
A select group of palaces, forts and havelis that have been converted into wonderful hotels, retaining their age old flavour and charm.
Resorts in Bangalore:
The Silicon Valley of India, Bangalore is in the south of the country. As the weather here doesn't get too hot or too cold, you can comfortably visit Bangalore at any time of the year.
Indian Railways:
India's railway system is the largest in Asia, with over 62,000 km of track passing through 7,000 stations. There's even an availability status for the next seven days - handy if you're reading this on WiFi in India.
India Train Timetables:
If you'll be travelling in India by train, which is more than likely, it helps to know which trains go where; and when.
Red Bus:
Book Indian bus tickets online - with departures from Bangalore, Calicut, Chennai, Chidambaram, Coimbatore, Cuddalore, Ernakulam, Goa, Guntur, Hyderabad, Kadapa, Kannur, Kottampatti, Kutuparamba, Madurai, Melur, Mumbai, Nellore, Pondicherry, Pune, Secunderabad, Shirdi, Thalasserry, Thirupathi, Trichy, Velankanni, Vijayawada and Vishakhapattanam.
Travel Writing - Holy Adventure:
An excerpt from the book 'Young Female, Traveling Alone', by Anne-Marie Manuela Pop.
The Royal Orient takes rail passengers from Delhi through the previously undiscovered state of Gujarat.
Gangtok, the capital of Sikkim is connected by all weather road to Darjeeling, Kalimpong, Siliguri and also to all the district headquarters within Sikkim.
The nearest railway stations are at Siliguri (114km) and New Jalpaiguri (125km) with connections to Calcutta, Delhi, Guwahati, Lucknow and other important cities in India.
The nearest airport is Bagdogra, in North Bengal (124km).
Foreigners must obtain a permit to visit Sikkim, obtained from all Indian missions; Ministry of Home Affairs (MHA), New Delhi; Sikkim Tourism office, New Delhi; Sikkim Tourism Office, Calcutta; and Sikkim Tourism Office, Siliguri.
Whether your passion is long treks or short walks in ever-changing landscape; white-water rafting or mountaineering amongst the world's highest peaks; photographing nature's diversity; or just hanging out, meeting people of other cultures, and enjoying festivals. Sikkim is your destination.
Sikkim Himalayan Adventure Tours & Treks:
Bhanu Pakhrin was born in Gangtok and has been hiking and trekking in Sikkim with friends since childhood.
India Tourism:
Official travel site of the Government of India Tourist Office in Europe.
Indian Ministry of Tourism:
The official website of the Ministry of Tourism, Government of India.
Turbans are to Rajasthan what the Eiffel Tower is to Paris. It is even said that you can tell a lot about a man from his turban.
Art India:
A comprehensive site on Indian performing arts launched and maintained by the artist community of India.
Bollywood:
Bringing the best of the Indian silver screen to the one on your computer.
Indian Festivals and Fairs:
The Indian calendar is a long procession of festivals. If you can find yourself in the right place at the right time, you could fill your visit to India with a festival every other day.
HinduNet:
What it means to be a Hindu; from history and customs, to scriptures and contemporary Issues.
Sikhism:
Sikh philosophy and scriptures: Realisation of Truth is higher than all else. Higher still is Truthful Living.
India Express:
India related news items on a variety of subjects from business to sport and travel.
The Times of India:
The paper we always sought out in India. Catch up on the news from your computer.

Add a Business Listing - Add a Destination Guide - Add a Place to Stay.


If you find Travel Notes useful, please take a moment to like us on Facebook and share with your friends on social media.
Asia Index - Asia Tourism - Asia Travel Websites.