Facial Jewellery of Indian Girl in Rajasthan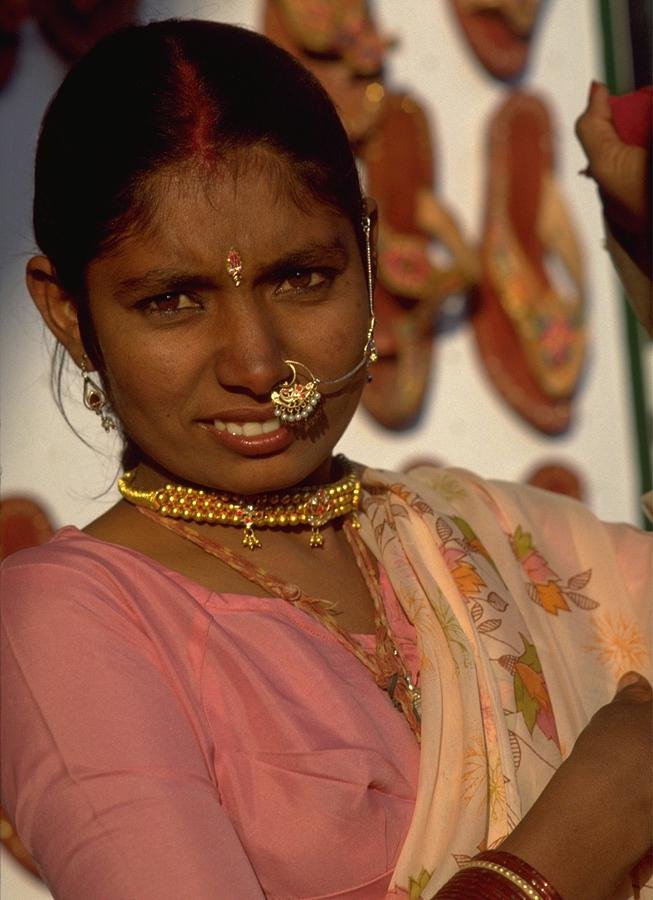 Travel Photography - The Back Story
Of the many jewels an Indian woman displays around her body, the nose ornament (nath) is perhaps one of the most eye-catching.
The bindi, or forehead jewel, is placed on the area which is believed to house the agya chakra, or third eye.
These examples of Indian facial jewellery complement the earrings and necklace beautifully.
Photo by Michel Guntern.
Museum-quality Travel Photography Prints can instantly transform your home or office into a spectacular location.
Browse our Collection of Travel Photos for more inspiring travel images featuring some wonderful travel destinations and find out more about the story behind the pictures.
Plan Your Visit to Jaisalmer - Rajasthan, India
Location Scouting
Things to do on Location
India Tourism:
India travel and tourist information with links to official travel and tourism websites and local resources for visitors to India.
Travel Notes Online Guide to Travel
The Travel Notes Online Guide to Travel helps visitors plan their trip with country and city travel guides, local tourist information, reviewed web sites, and regular travel articles.
If our travel photography hits the sweet spot, please take a moment to like us on Facebook and share with your friends on social media.
Travel and Tourism with Industry Professionals