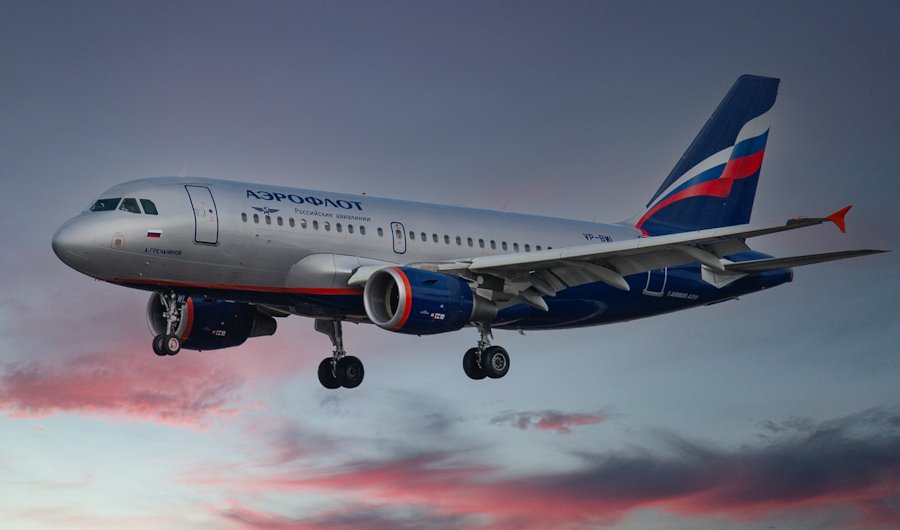 Aeroflot by Robert Aardenburg on Unsplash.
Travel Notes: Airlines Directory - Adria Airways to AeroSvit Ukrainian Airlines
The Airlines Directory on Travel Notes helps you find the airline schedule that's right for you and makes searching for cheap flight tickets a lot easier.
You can also find airline codes and links to official airline websites, courier companies, scenic flights, country information, airports, official tourist offices, and foreign embassies.
International Airlines and Airline Codes
Adria Airways (JP) was the flag carrier of Slovenia, operating scheduled and charter services to European destinations from Ljubljana.
The airline declared bankruptcy and ceased all operations on 30th September, 2019.
Aer Arann Islands (RE):
Island-hopping air service between Connemara and the Aran Islands, off the west coast of Ireland.
Aer Lingus (EI) - Ireland:
National airline with flights from Ireland to Britain, Europe, United States and Canada.
Aero Asia (E4) was the largest private international airline based in Karachi, Pakistan from 1993 until its collapse on 19th May, 2007.
Aero Continente (N6) was a Peruvian regional airline serving destinations throughout Peru and Chile as well as other South American capitals until it ceased operations in 2002.
Aero Lloyd (YP) was a German charter airline flying from Germany to the Mediterannean sun until it ceased operations on 16th October, 2003.
Aero Zambia (Z9) replaced the bankrupt Zambia Airways. Based in Zambia the new airline only lasted until 19th January, 2000; less than four years after take-off.
Aerocaribe (QA) was an airline based in Mérida, Yucatán, Mexico. It was a regional affiliate of Mexicana and operated almost 120 flights a day until its demise in 2005.
Aerocondor (2B) operated scheduled services between Portugal and Madeira, as well as passenger services in France and charter services to the United Kingdom and Spain, until 2008.
Aeroflot (SU) - Russia:
The Russian airline was founded in 1923, making Aeroflot one of the oldest active airlines in the world. Before the 2022 Russian invasion of Ukraine, the airline flew to 146 destinations in 52 countries.
Aerolineas Argentinas (AR) - Argentina:
The airline was created in 1949 from the merger of four companies and started operations in December 1950. The company has been run by the Argentine government since late 2008.
Aerolineas Internacionales (N2) was a domestic airline. Despite its name. the airline never actually operated outside Mexico and ceased operations on 13th June, 2003.
Aerolineas Paraguayas (A8) operated scheduled domestic services in Paraguay until December 2002.
Aeromar (BQ) - Mexico:
Headquartered in Mexico City, Transportes Aeromar is the oldest airline in Mexico and currently operates around one hundred flights a day around the country and overseas; to Cuba and Texas.
Aeroméxico (AM) - Mexico:
Aeromexico's Club Premier was the first frequent flyer program in Latin America. Operates scheduled services to more than 90 destinations in North, South and Central America; the Caribbean, Europe and Asia.
Aeroméxico Connect (5D) - Mexico:
Formerly known as Aerolitoral, the regional airline of Aeroméxico is headquartered in Monterrey.
Aeroperu (PL) was the flag carrier of Peru from 1973 until it ceased operations on 18th August, 1999.
AeroSvit Ukrainian Airlines (VV) was established in March 1994.By December 2012, Aerosvit was the largest carrier in Ukraine but filed for bankrupcy early the following year.
Flight Search - Fly For Less
How Many Air Miles:
Interactive Distances between major world cities, in miles or kilometres.
Air Help - Claim compensation for your flight delay or cancellation.
Travel Notes Online Guide to Travel
Africa - Asia - Caribbean - Europe - Middle East - North America - Oceania - South America.

The Travel Notes Online Guide to Travel helps visitors plan their trip with country and city travel guides, local tourist information, reviewed web sites, and regular travel articles.
Car Hire - Cruises - Flights - Hotels.
Travel and Tourism Guides on Travel Notes
If Travel Notes has helped you, please take a moment to like us on Facebook and share with your friends on social media.


Travel & Tourism With Industry Professionals.
Arrivals and Departures.