Kabul by Sohaib Ghyasi on Unsplash.
Travel Notes: Asia - Afghanistan Travel Notes.

Short URL: https://tnot.es/AF
Afghanistan Travel and Tourism on Travel Notes
Find Afghanistan travel and tourist information with links to official travel and tourism websites and state resources for visitors to Afghanistan.
About Afghanistan
Afghanistan is chiefly a mountainous country; the Hindu Kush and Kyber Pass, connecting Afghanistan and Pakistan, once a magnet for adventurous travellers.
Map of Afghanistan
Countries neighbouring Afghanistan:
Iran, Turkmenistan, Uzbekistan, Tajikistan, China and Pakistan.
Afghanistan Travel Guides - Afghanistan Maps.
Weather in Asia:
Local weather forecasts for destinations around Asia.
Afghanistan History
Ahmad Shah Durrani unified the Pashtun tribes and founded Afghanistan in 1747. The country served as a buffer between the British and Russian Empires until it won independence from notional British control in 1919.
Afghanistan Landscape
Afghanistan is a landlocked country.
Afghanistan Language and Culture
The official languages of Afghanistan are Pashto and Dari, an Afghan dialect of Persian.
Afghan Culture, History and Media:
Some of the things that make the Afghani special; especially after so many years of war in Afghanistan.
Afghanistan Traditions and Customs
Holidays and Attractions:
Public holidays, interesting festivals and must see attractions in Afghanistan.
The Capital City of Afghanistan is Kabul
Map of Kabul
Kabul Sightseeing
Kabul Museum:
Not quite the Louvre, but there is a tragic story here. Many glorious antiquities were destroyed or looted when the museum was bombed in 1993. Only 52 pieces have been recovered. Three galleries, although the bold italics can be a bit much.
Out and About in Afghanistan
Afghanistan Maps:
The Perry-Castaneda Library Map Collection.
Main Cities in Afghanistan
East Afghanistan:
Bagram, Bamiyan, Ghazni, Jalalabad, Kabul.
Northeast Afghanistan:
Faizabad, Kunduz.
Northwest Afghanistan:
Balkh, Mazar-e Sharif, Sherberghan.
South Afghanistan:
Farah, Kandahar, Lashkargah.
West Afghanistan:
Herat, Maimana.
Official Afghanistan Tourist Offices and Embassies
Ambassade de la Republique Islamique d'Afghanistan en France:
32 avenue Raphael, Paris.
Embassy of Afghanistan in Australia:
4 Beale Crescent, Deakin West, ACT.
Embassy of the Islamic Republic of Afghanistan in London:
31 Princes Gate, London, SW7 1QQ.
Embassy of Afghanistan in Tokyo:
2-2-1 Azabudai, Minato ward, Tokyo.
Embassy of Afghanistan in Washington, DC:
2341 Wyoming Ave. NW, Washington, DC.
Getting To and Around Afghanistan
Afghanistan by Air
Airlines and Airports - Flights.
Flights to Kabul - KBL
Flights within the country are operated by Ariana Afghan Airlines; when the airports aren't closed.
Ariana Afghan Airlines: (FG)
With the Taliban out of power, the airline is trying to resume services.
Afghanistan by Road
The legendary Kyber Pass (if it's open) is the only place for overland travellers from Pakistan to legally enter Afghanistan.
Afghanistan by Ship
Rivers are used for transporting timber, but they are not navigable, so camels and other pack animals are widely used for transporting goods over the mountain areas.
Afghanistan by Train
Afghanistan has no railways, and travel within the country is made more difficult by the rugged terrain.
Afghanistan Locals and Frequent Visitors Share Their Travel Tips
Travel safely with prior travel planning.
Prepare yourself with our essential travel tips and visitor guides from locals, other travellers, travel guide writers and bloggers.
Afghanistan Resources
Afghan Web:
Afghanistan Online provides updated news and information on Afghan culture, history, politics, society, languages, sports, publications, communities and economy.
Travel Notes Online Guide to Travel
The Travel Notes Online Guide to Travel helps visitors plan their trip with country and city travel guides, local tourist information, reviewed web sites, and regular travel articles.

Join Michel on Meta-Travel.
Airlines and Airports.

Add a Business Listing - Add a Destination - Add a Place to Stay - Add URL.


Afghanistan Accommodation
Most people visiting Afghanistan will be looking for hotels in Kabul, the capital.
For many people booking an hotel room in Kabul online, there's only really one address in the Afghan capital.
Kabul Serena Hotel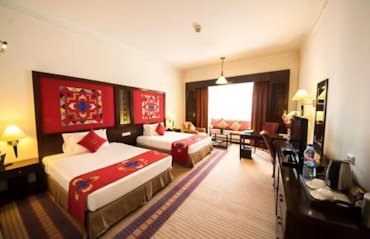 Kabul Serena Hotel: Froshgah Street, Kabul, Afghanistan.
One of the finest hotels in Afghanistan and ideally located in the centre of Kabul.
The Kabul Serena Hotel stands amid landscaped gardens, overlooking the city's famous Zarnegar Park.

Affiliates - Asia Tourism - Asia Travel Websites.
If you find Travel Notes useful, please take a moment to like us on Facebook and share with your friends on social media.
Travel and Tourism with Industry Professionals