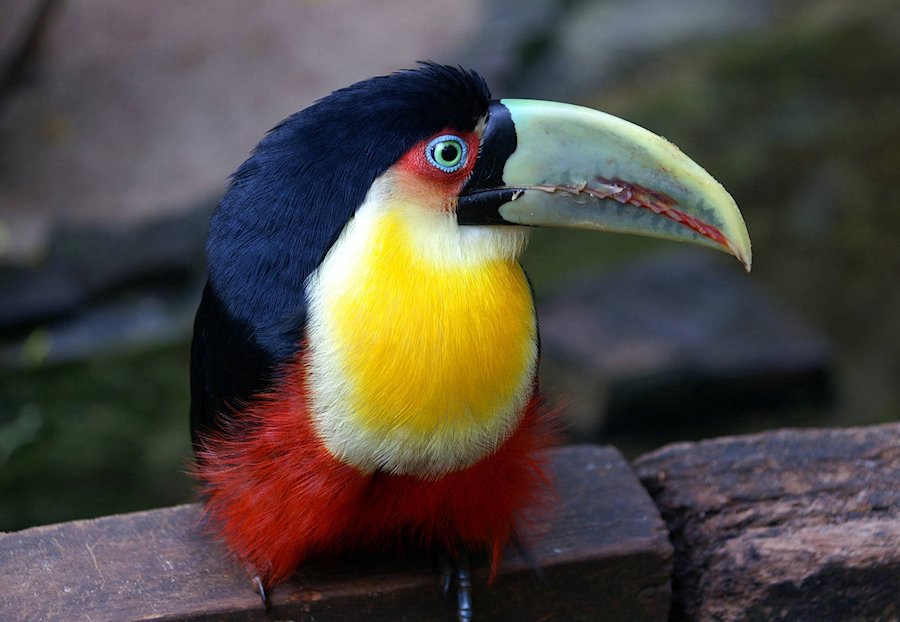 Travel Notes: Latin America Travel Guides.
Short URL: https://tnot.es/Latin
Latin America Travel and Tourism on Travel Notes
Find Latin America Travel and Tourist Information with links to official travel and tourism websites and state resources for visitors to Latin America.
Visiting Latin America
Travel Notes™ guides visitors around every country in Latin America and The Caribbean.
Map of Latin America
From Argentina to Venezuela, travellers and tourists can find out more about Latin America at Travel Notes with travel articles, discussions and links.
Latin America by Country
Argentina - Belize - Bolivia - Brazil - Chile - Colombia - Costa Rica - Ecuador - El Salvador - Falkland Islands - French Guiana - Guatemala - Guyana - Honduras - Mexico - Nicaragua - Panama - Paraguay - Peru - South Georgia - Suriname - Uruguay - Venezuela.
Expeditions to Antarctica often leave from Ushuaia.
Latin America is a region that encompasses the countries of Central and South America, as well as parts of the Caribbean.
Latin America is a fascinating and dynamic region with a rich culture, complex history, and incredible diversity.
Many countries in Latin America have experienced political instability and economic challenges over the years, but there have also been many successes, such as the transition to democratic governments and the growth of important industries such as agriculture, mining, and tourism.
Cuisine
Latin American cuisine is also famous for its bold flavors and unique ingredients, such as chiles, avocados, and plantains.
Language
Spanish and Portuguese are the dominant languages in the region, with many other indigenous and creole languages spoken as well.
Music
Latin America is known for its vibrant music and dance traditions, including salsa, tango, samba, and reggaeton.
People
The people of Latin America are descended from a variety of indigenous groups, as well as European, African, and Asian immigrants.
Scenery
Latin America is home to some of the world's most stunning natural landscapes, including the Amazon rainforest, the Andes mountains, and the beaches of the Caribbean and Pacific coasts.
Wildlife
The region is also rich in biodiversity, with many unique species of plants and animals found nowhere else in the world.
Cristobal Colon (Christopher Columbus) is credited with the discovery of America; although the Italian, who thought he was a Spaniard, didn't realise there was another continent there at all.
Thinking he was in the Indies, it was Amerigo Vespucci who later realised that they had discovered a continent.
Map of South America (North) - Map of South America (South).
Latin America is a diverse and vibrant region that encompasses countries such as Mexico, Brazil, Argentina, Chile, Peru, and many more.
Each country has its own unique culture, traditions, food, music, and history that make it a fascinating place to visit.
Planning a Trip to Latin America
When planning a visit to Latin America, it is important to consider factors such as the time of year, the duration of your trip, your budget, and the activities and attractions you may be interested in.
Whether you're interested in exploring ancient ruins, relaxing on the beach, trying delicious local cuisine, or immersing yourself in the local culture, Latin America has something for everyone.
Buenos Aires, Argentina.
This city is known for its tango dancing, delicious food, and rich history.
Cancun, Mexico.
This popular beach destination is known for its crystal-clear waters, white sand beaches, and vibrant nightlife.
Cartagena, Colombia.
This colonial city is known for its colorful buildings, historic landmarks, and vibrant street life.
Iguazu Falls, Brazil and Argentina.
These waterfalls are one of the largest in the world and are located on the border between Brazil and Argentina.
Machu Picchu, Peru.
This ancient Incan city is located high in the Andes mountains and is an UNESCO World Heritage site.
Rio de Janeiro, Brazil.
This vibrant city is known for its beautiful beaches, lively music scene, and iconic landmarks such as Christ the Redeemer statue.
Santiago, Chile.
This city is known for its stunning architecture, beautiful parks, and rich cultural heritage.
There are many other amazing destinations to explore in Latin America, so be sure to do your research and plan accordingly.
Study Spanish
If you hope to travel extensively in Latin America, it helps to Study Spanish before you leave home. This free online tutorial includes written and oral exercises in some 50 separate topics.
For those wishing to learn Spanish abroad there are plenty of Spanish Language Schools in Central and South America; Colonial Antigua, in Guatemala a favourite of many.
Travel in South America
The South American Handbook is one book you shouldn't travel to South America without.
As it's not just aimed at budget travellers, if you're visiting many countries in South America this is the guide for you.
Miraviva Travel:
Boutique travel designer offering high-end bespoke holidays throughout Central and South America.
Southern Explorations:
Small group tours and cruises to the Galapagos Islands, Peru, Costa Rica, Patagonia in Chile, Ecuador, Bolivia and the Amazon Rainforest.
South American Epic:
The only South American bicycle trip that covers the continent from top to tip and everything it has to offer.
Yampu Tours:
Specialising in travel to Latin America, Yampu was created by a Peruvian man and an American woman who, after exploring this beautiful continent together, decided to share the treasures they discovered with the rest of the world.
South America Travel - South America Maps.
Weather in South America:
Local weather forecasts for destinations around Latin America.
Travel Notes Online Guide to Travel
Africa - Asia - Caribbean - Europe - Middle East - North America - Oceania - South America.

The Travel Notes Online Guide to Travel helps visitors plan their trip with country and city travel guides, local tourist information, reviewed web sites, and regular travel articles.
Africa.
Travel and Tourism Guides on Travel Notes
If Travel Notes has helped you, please take a moment to like us on Facebook and share with your friends on social media.


Travel & Tourism With Industry Professionals.
Online Travel Resources

Advertise - Affiliates - Airlines - Airports - Business Listings - Car Hire - City Guides - Cruises - Favourite Places - Flights - Hostels - Hotels - Lodging - Rail Travel - Round The World - Timeshares - Topsites - Tours - Travel Blogs - Travel Directory - Travel Insurance - Vacation Rentals.