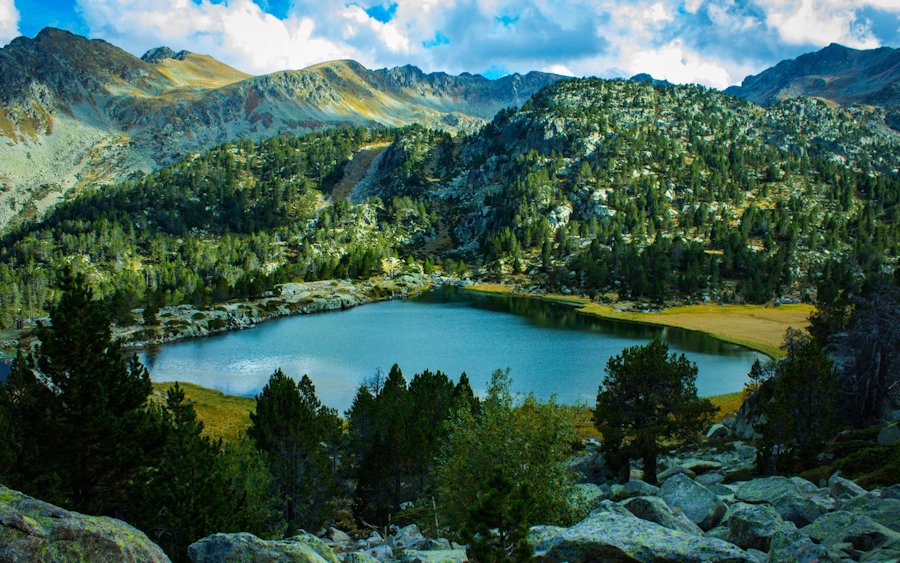 Scenic Andorra by Di Ya on Unsplash.
Travel Notes: Europe: Andorra - Andorra Guides - Updated 21 May, 2023.
Find out more about Andorra with our select Andorra resources.
The Pyrenees are said to be a wonderland to the holiday-maker, whether your interests be backpacking, mountain biking, skiing or simply the desire for adventure.
The recently developed coast to coast long distance footpaths (Atlantic to Mediterranean): the Spanish GR11 Trail and the French GR10 Trail, offer a superb opportunity to pass through green countryside, climbing snow white peaks and valleys of untouched natural beauty.
Pyrenees Roussillon - Spanish Pyrenees.
Andorra Telephone Directory:
Find numbers for private people and businesses in Andorra.
Diari d'Andorra:
The newspaper of the Principality of Andorra has been publishing the region's news in Catalan since 1991.
El Periodico:
Latest news from Catalonia.
Radio Valira:
Broadcasts around Andorra on 93.3 and on 98.1 in Catalonia.
More than a thousand years of history underlie the architectural, cultural and popular heritage of Andorra.
The locals are proud of their traditions and you will find many handicrafts and folklore that is unique to the Catalan people.
Catalan Language:
Teach yourself Catalan, or at least learn the basics.
Sant Jordi Iconographic Museum
Located in Ordino, itself an interesting parish, the museum is dedicated to religious motifs that celebrate 2,000 years of Christianity.
Travel Notes Online Guide to Travel
Africa - Asia - Caribbean - Europe - Middle East - North America - Oceania - South America.

The Travel Notes Online Guide to Travel helps visitors plan their trip with country and city travel guides, local tourist information, reviewed web sites, and regular travel articles.

Airlines and Airports.

Add a Business Listing - Add a Destination - Add a Place to Stay - Add URL.



Affiliates - Europe Tourism - Europe Travel Websites.
Travel and Tourism with Industry Professionals
If Travel Notes has helped you, please take a moment to like us on Facebook and share with your friends on social media.


Increase Bookings & Reach More Customers.