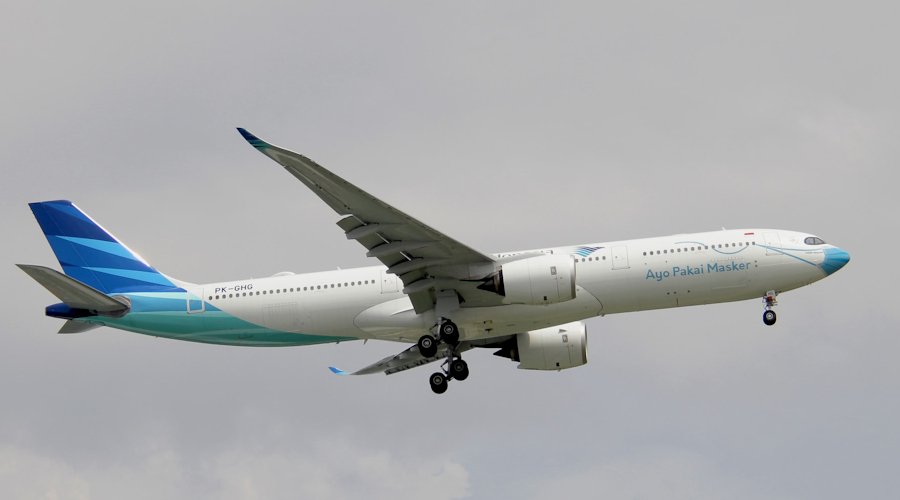 Garuda Indonesia by Fasyah Halim on Unsplash.
Travel Notes: Airline Directory - Garuda Indonesia to Gulf Air.
The airline directory on Travel Notes helps you find the airline schedule that's right for you and makes searching for cheap flight tickets a lot easier.
You can also find airline codes and links to official airline websites, courier companies, scenic flights, country information, airports, official tourist offices, and foreign embassies.
International Airlines and Airline Codes
Gandalf Airlines: (G7)
Based at Milan International airport of Orio al Serio (Bergamo) which is only 40 minutes from Milan city centre. Gandalf Airlines is a new airline serving businessmen travelling to Barcelona (BCN), Cologne/Bonn (CGN), Foggia (FOG), Hamburg (HAM), Hannover (HAJ), London (LCY), Lyon (LYS), Munich (MUC), Paris (CDG), Stuttgart (STR), Zurich (ZRH).
Greenland Air: (GL)
The national airline of Greenland flies to all communities in Greenland on domestic routes and to Canada, Denmark and Iceland in coorporation with First Air and Air Iceland.
Grupo Taca: (TA)
Alliance of the main airlines in Central America: Aviateca (GU), Lacsa (LR), Nica (6Y) and Taca (TA). No other airline offers more direct service to Central America from more cities in the United States, Mexico, the Caribbean and South America.
Gulf Air: (GF)
The national carrier of Abu Dhabi, Bahrain, Oman and Qatar flies to more than 50 destinations.
Guyana Airways: (GY)
Service to Guyana from Barbados, Curacao, Miami, New York, Toronoto and Trinidad. Flights to Guyana's Interior are also available; including the majestic Kaieteur and Orinduik Falls.
Flight Search - Fly For Less
How Many Air Miles:
Interactive Distances between major world cities, in miles or kilometres.
Air Help - Claim compensation for your flight delay or cancellation.
Travel Notes Online Guide to Travel
Africa - Asia - Caribbean - Europe - Middle East - North America - Oceania - South America.

The Travel Notes Online Guide to Travel helps visitors plan their trip with country and city travel guides, local tourist information, reviewed web sites, and regular travel articles.
Car Hire - Cruises - Flights - Hotels.
Arrivals and Departures.
Travel and Tourism Guides on Travel Notes
If Travel Notes has helped you, please take a moment to like us on Facebook and share with your friends on social media.


Travel & Tourism With Industry Professionals.