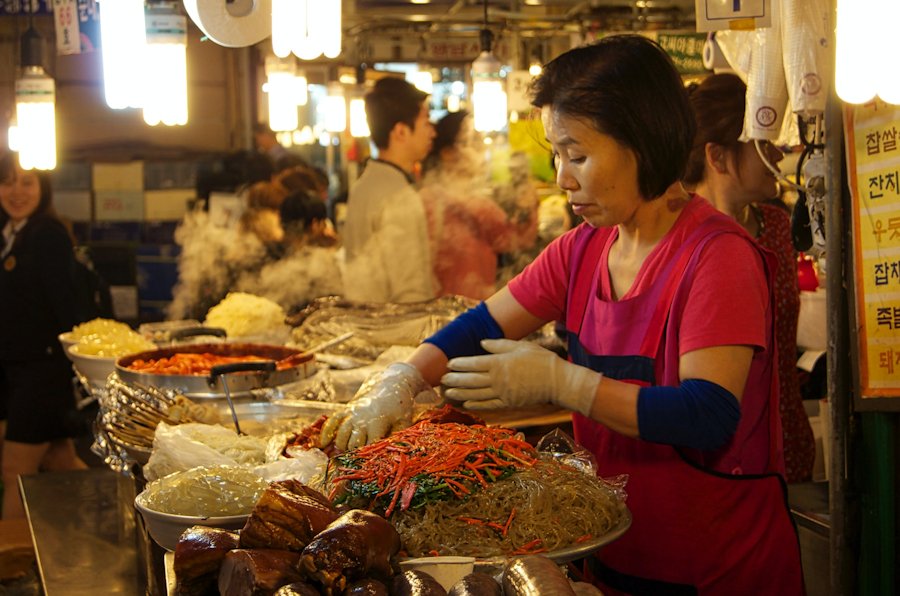 South Korean Food Market by Mike Swigunski on Unsplash.
The Olympic ceremony was on in Seoul, and the event was being transmitted live to the on-board television above the driver.
1. Going to South Korea:
"You going to South Korea?" the American shouted across the platform at Shimonoseki.
2. Waiting With a Wad of Won:
A queue of locals waited at the other side of customs with a wad of Won to buy any surplus duty-free.S
3. Bus to Kyongju:
Kyongju was the home of the Shaman Kings. The valley is dotted with first to eighth century burial tombs, resembling giant-sized molehills.
4. Sightseeing in Kyongju:
A Saturday afternoon pastime of the local couples seemed to be to tour the well spread out cultural sights.
5. Nightlife in Kyongju:
A few cheap beers and a little musical entertainment, without a massage or a plate of cut melons, peaches, and grapes, was a little hard to find.
6. Changing Money:
When Dave returned, with change of ten thousand and two girls hanging on to him, I put seven in my pocket and handed over the initially agreed upon three.
7. Kimpo International Airport:
Everybody had a destination. The departure board flicked the flights away, new ones climbed the ladder towards boarding; my destination was Taipei.
8. The Seoul Olympics:
After ten days at the Olympics it was satisfying to be on the move again; to be a traveller looking for residence, rather than a resident among travellers.
9. Anonymous Solitude:
In Seoul there was never a quiet moment. Not even on the subway returning from the Sports Complex.
10. The Korean People:
The Korean people in Seoul seemed friendly and helpful, and the streets were clean; a necessity as much food trading was done at floor level.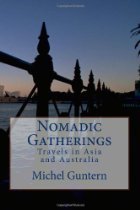 Nomadic Gatherings - by Michel Guntern.
Travel Notes Online Guide to Travel

The Travel Notes Online Guide to Travel helps visitors plan their trip with country and city travel guides, local tourist information, reviewed web sites, and regular travel articles.
Chapter Three: Little Sister.
Travel and Tourism Guides on Travel Notes
If you enjoy Nomadic Gatherings, please take a moment to share it with your friends on social media.


Travel & Tourism With Industry Professionals.