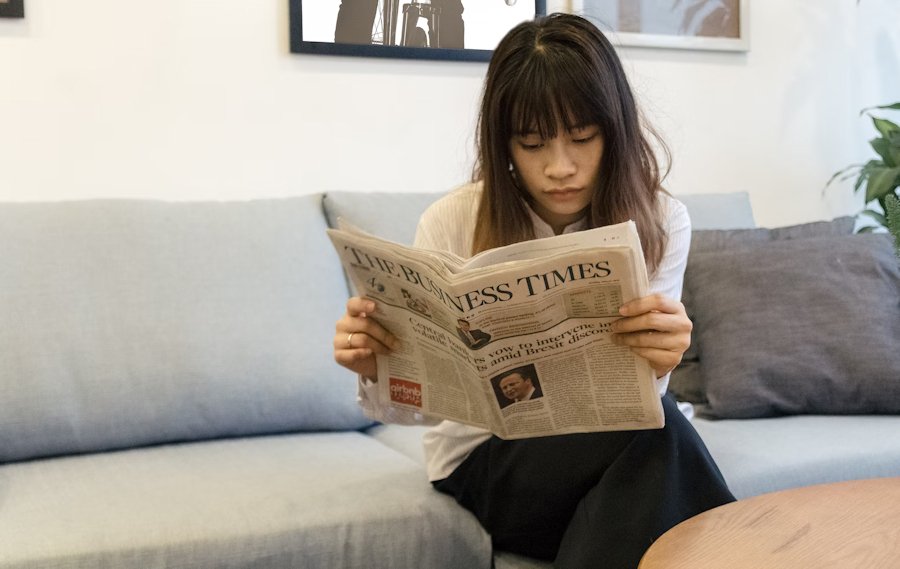 Ho Chi Minh City, Vietnam by Tran Mau Tri Tam ✪ on Unsplash.
Travel Notes: Directory Listings: Newsroom: Michigan to Missouri.
This directory points to the world's newspapers on the Internet.
The papers are arranged by country or state - alphabetically.
You are in Folder Mi.
Quick Links
Michigan, Minnesota, Mississippi, Missouri.
Madagascar, Maine, Malta, Maryland, Massachussetts, Mauritius.
Mexico, Monaco, Montana, Morocco, Mozambique.
Beacher Weekly: Michigan City.
The Crier: Plymouth.
Daily Mining Gazette: Houghton.
The Daily Reporter: Coldwater.
The Daily Telegram: Adrian.
Heritage Newspapers: Southgate.
HomeTown Online: Howell.
HomeTown News: Howell.
Huron Daily Tribune: Bad Axe.
The Independent: Dundee.
Ingham County News: Mason.
Insider Business Journal: Brighton.
Macomb Daily: Mount Clemons.
The Mining Journal: Marquette.
Mirror News: Royal Oak.
The News Herald: Southgate.
Observer & Eccentric: Livonia.
Oceana's Herald Journal: Hart.
The Paper: Grand Rapids.
The Penasee Globe: Wayland.
The Pioneer: Big Rapids, Manistee, Lakeview.
Straitsland Resorter: Indian River.
Tri County Times: Fenton.
The Voice: New Baltimore.
Daily American Republic: Poplar Bluff.
Daily Dunklin Democrat: Kennett.
The Daily Statesman: Dexter.
The Digital Missourian: Columbia.
The Examiner: Independence.
Gazette Weekly: Levasy.
Lake Sun Leader: Camdenton.
Pitch Weekly: Kansas City.
Riverfront Times: Saint Louis.
Southeast Missourian: Cape Girardeau.
Standard Democrat: Sikeston.
Stone County News: Crane.
Suburban Journals: Saint Louis.
Times Newspapers: Webster Groves.
Vernon County Record: Nevada.
City Pages: Minneapolis/St. Paul.
Daily Globe: Worthington.
The Drummer: Buffalo.
Echo Press: Alexandria.
Finance and Commerce: Minneapolis.
Focus News: Roseville.
Free Press: Mankato.
Grand County Herald: Elbow Lake.
The Guillotine: Wrestling.
Herald Review: Grand Rapids.
Houston County News: La Crescent.
The Independent: Marshall.
Independent Herald News: Clarissa.
Kanabec Times: Mora.
Lakeshore Weekly News: Wayzata.
Morrison County Record: Little Falls.
The Pine Knot: Cloquet.
Pope County Tribune: Glenwood.
Post Bulletin: Rochester.
Press News: Osseo.
Prior Lake American: Prior Lake.
Riverview Times: St. Paul.
Rock County Star Herald: Luverne.
Savage Pacer: Prior Lake.
Southwest Journal: Minneapolis.
Sun Newspapers: Bloomington.
The Timberjay: Tower.
Star Tribune: Minneapolis/St. Paul.
West Central Tribune: Willmar.
Campus Chronicle: Alcorn State University.
Daily Journal: Tupelo.
Madison County Journal: Ridgeland.
Mississippi Business Journal: Jackson.
The Reflector: Students.
The South Reporter: Holly Springs.
Sun Herald: Biloxi-Gulfport.
Travel Notes Online Guide to Travel
The Travel Notes Online Guide to Travel helps visitors plan their trip with country and city travel guides, local tourist information, reviewed web sites, and regular travel articles.

Join Michel on Meta-Travel.
Airlines and Airports.

Add a Business Listing - Add a Destination - Add a Place to Stay - Add URL.


If you find Travel Notes useful, please take a moment to like us on Facebook and share with your friends on social media.
Travel and Tourism with Industry Professionals