Short URL: http://tnot.es/FRtips
The Travel Notes Online Guide to Travel helps you find out more about travel destinations and tourist attractions in France and beyond.
If you find Travel Notes useful, please take a second to like us on Facebook and share with your friends on social media.
France locals and frequent visitors share their travel tips on Travel Notes.
Best Time to Visit France
The best time to visit France is in May, June, or September. Get the most out of visiting France during these summer months, without the hassle of summer crowds.
By Paul Ross - About France.
Breathtaking Aude
The surprising thing about the departement of Aude - located in the region of Languedoc-Roussillon - is the diversity of the countryside.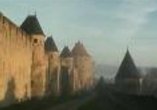 Carcassonne Castle.
From the Mediterranean beaches to the Corbieres garrigues, the lakes, the rivers, the rolling hills of the Lauragais, the Cathar castles perched high on rugged mountaintops, there's something to make everyone catch their breath in Aude.
By Sam Mooney - Aude France Property.
Dordogne Region of France
Issigeac market on a Sunday morning is not to be missed, as is Chateau Bonaguil - a few kilometres off the beaten track, but the most magnificent castle in the south-west of France.
By Marcus Smith - North of the Dordogne.
France Travel Guides
France Travel Notes - Online Guide to France:
Find out more about France @ Travel Notes.