Download Travel Notes Apps for quick access to travel forums, blogs, official tourist websites, and hotel discounts; while keeping up with what's happening in the world of travel on Facebook and Twitter.
Map of Europe
Hotel city maps allow you to scroll in to find out where to stay and what to see in popular travel destinations around the world.
Look and Book With Our Hotel Booking App
Our hotel app is the simplest way to compare hotels and prices across leading hotel booking systems including Booking.com, Hotels.com, Agoda, Expedia and 67 other online booking systems and hotel chains.
Whether you are still in the travel planning stage or looking for somewhere to stay in an unfamiliar city, this hotel app will help you find the right hotel.
Find the best hotel deals at Accor hotels, Alpha Rooms, Double Tree, Easy Breaks, Hampton Hotels, Hotel Direct, Late Rooms, Marriott Hotels, Mercure Hotels, Novotel, Premier Inn, Q Hotels, Sofitel, Superbreak, Thistle Hotels, Travelodge, Travelzoo, and many more accommodation options; including motels, apartments and hostels.
With 760,000 hotels in 205 countries, finding the right hotel room at the cheapest price couldn't be easier.
Hotel search filters and real ratings with guest reviews help you narrow down the options; the choice is yours.
Our transparent pricing policy means you will only pay the price you see on the screen; with no hidden taxes or unexpected fees added to your check-out price.
City Sightseeing Tips
Tours and Attractions:
Find out what's on where and book your tickets to top attractions in popular travel destinations to beat the queues.
Guided tours, cooking classes, sightseeing buses, canal cruises. There are a lot of things to do when you're discovering a new place. This app categorizes all the world's things to do; helping you research less and experience more.
Meta-Travel Association
The MetaTravel Android App lets us share cool travel tips and suggestions about hot tourist attractions, places to visit and how to travel around some of the world's top travel destinations.
Meta-Travel members can tell the online community about interesting places and tag a location as 'Going there', 'Been there' or 'Here now'.
Travel Notes Online Guide to Travel
Founded in 1997, the Travel Notes Online Guide to Travel continues to help visitors plan their trip with country and city travel guides, local tourist information, reviewed web sites, regular travel articles and suggestions of things to do.
Download the Travel Notes Android App to keep up to date with the latest from Travel Notes.
Travel Photography by Michel Guntern (TravelPics)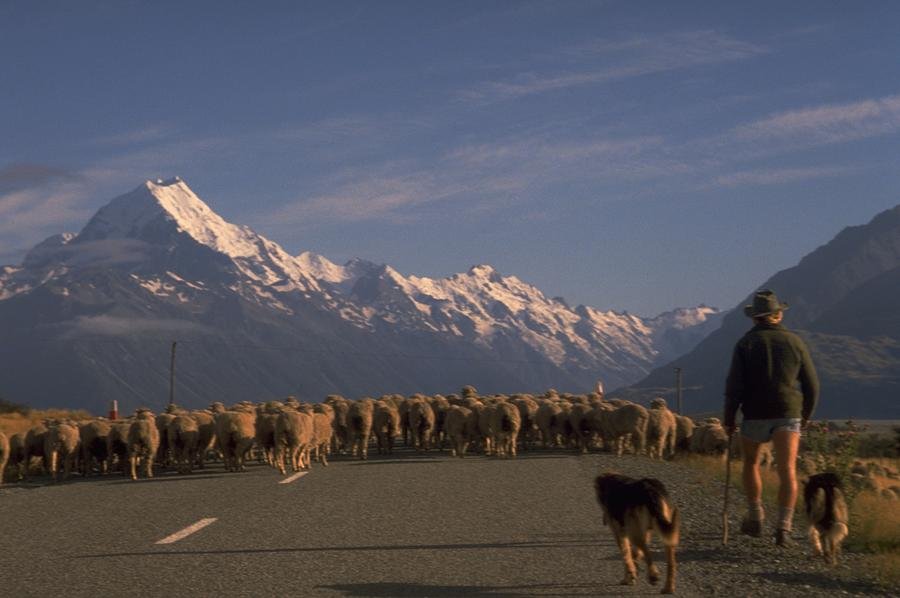 New Zealand Mt Cook by Michel (Travel Pics)
During 35 years of travel and living abroad Michel has visited over 120 countries, some 220 UNESCO World Heritage Sites and more than 100 of the World Heritage Cities.
Michel's pictures have been published in travel magazines, guide books and syndicated around the world through established picture agencies.
Art lovers and travel fans around the world can now turn Michel's travel pics into museum-quality masterpieces with a wide range of custom frames and mats.
Download the Travel Twip Android App to keep an eye on the latest in travel photography.
The Search Engine for Airline Tickets
The travel app you've always dreamed of was built from the ground up with airline travellers and frequent flyers in mind.
Compare airfares from hundreds of airlines and travel agencies, right from your Smartphone, tablet or other mobile device.
The flight search lets you compare offers from 1,038 regular, charter and low-cost airlines, including Atlantic Airlines, BA CityFlyer, BAE Systems Corporate Air Travel, BMI Regional, British Airways, Cello Aviation, Eastern Airways, EasyJet, Flybe, Jet2, Jota Aviation, Loganair, Monarch Airlines, Norwegian Air, RVL Aviation, TAG Aviation, Thomas Cook Airlines, Thomson Airways, Titan Airways, Virgin Atlantic Airways, Virgin Atlantic International; alongside hundreds of travel agencies and booking systems.
You can narrow searches by the total number of stops, total price, journey time, stopover duration and more. The flight search app will then provide you with recommendations based on your preferences.
Whether you're looking for domestic flights, international flights or last minute deals, view every deal you've ever scored and every ticket you've ever purchased with a comprehensive archive of all your previous searches.
If you find cheap flights but think the price could still fall, add the search to your Favourites list and get automatic notifications about airfare changes.
Test the power of our travel apps by using the online search to find cheap flights or accommodation choices direct from your browser.