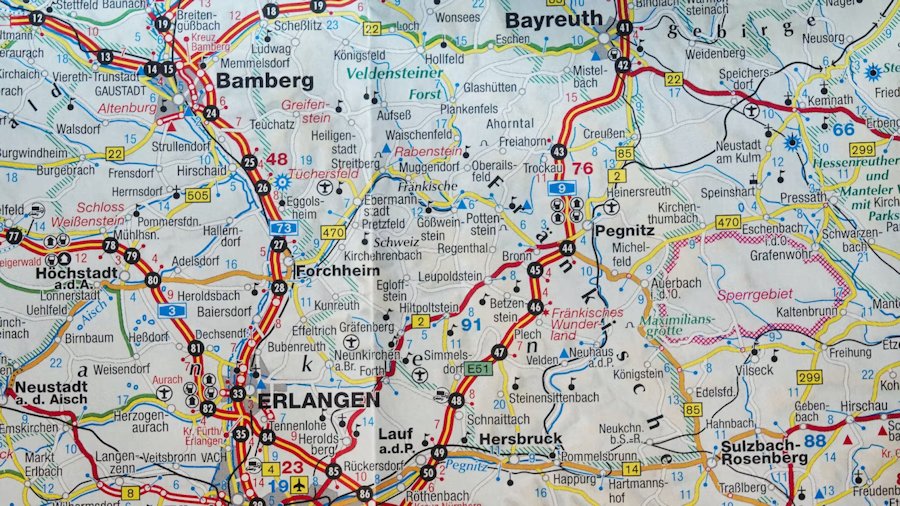 Photo by Thomas Kinto on Unsplash.
Travel Notes: Travel Notes Directory - Maps.
A map is a graphic depiction of all or part of a geographic realm where the real-world features have been replaced with symbols in their correct spatial location at a reduced scale.
Don't travel without one.
GPS Navigation Systems:
If you think that maps are something you hang on the wall and prefer the use of electronic, GPS navigation systems to guide you around the planet, then check out these gadgets.
MapQuest:
Launched in 1996 as the first commercial web mapping service..
Maps.com:
Provider of mapping products and solutions to business, education and consumer markets. Founded in 1991 as Magellan Geographix.
My Maps:
Create your own travel map on Google.
ViaMichelin:
If, like me, you're a fan of Michelin maps then you'll feel at home when you make your travel plans from this site.
Sub Categories
Travel Notes Online Guide to Travel

The Travel Notes Online Guide to Travel helps visitors plan their trip with country and city travel guides, local tourist information, reviewed web sites, and regular travel articles.
Travel and Tourism Guides on Travel Notes
If Travel Notes has helped you, please take a moment to like us on Facebook and share with your friends on social media.


Travel & Tourism With Industry Professionals.
Movies.