| | |
| --- | --- |
| | Webfluential Marketing For Travel Brands |
Are You an Online Influencer?
Or looking for influencers to market your travel band?
Webfluential
Where online influencers get paid to create content by collaborating with brands ready to integrate content creators into their Internet Marketing strategy.
That's the premise.
This has been going on in some circles for years but it can start to get complicated and messy when, as a blogger, you start working with too many brands; then try and chase the payments, for promotional work completed.
Marketers may want to see statistics you can't provide, or start moving the goals of the campaign. Maybe even come up with a cause for a clause; that appeared even smaller than the smallest small print.
Sometimes it really is better to have someone dealing with the financial intricacies on your behalf.
Step in a Company from South Africa.
Webfluenti.al have been working away at this for a couple of years now.
On September 5th, 2016 the company from South Africa proudly announced that they had reached their 10,000th accredited influencer.
Once they get to 10,000 marketers as well, you'll wish you got in early and fine-tuned your media kit.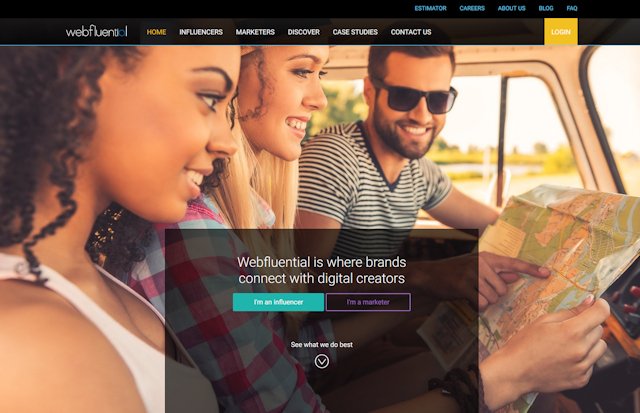 Stake Your Land Claim.
Bloggers and Instagrammers can set a range of prices for promoting content through their online channels and hopefully catch the attention of online marketers looking to reward people for talking about their brands online.
If you're an online influencer but you haven't taken a look at Webfluential, now could be the time to give it a try.
Find out How Brands Connect with Digital Creators:
Join thousands of Webfluential accredited influencers.
Influencers
Sign-up to join these travel influencers.
Tweet Me when you do, and I'll consider adding you to this list.

Travel Brands and Tourism Companies - Work With Travel Notes.